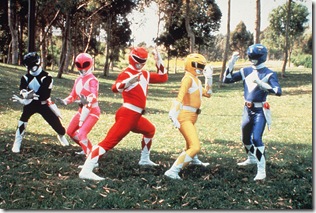 Welcome to Mighty Morphin Power Rangers: The Official Wiki
Edit
Welcome to the official/unofficial wiki dedicated to the series that started the Power Rangers franchise- Mighty Morphin Power Rangers . On this wiki, we only want article pages regrading MMPR and MMPR only. We have archive articles regarding the series and its video games, comics, toys, and its 1995 smash hit feature film. We also have fanfilm and fan-fiction articles seperate in a different category, as they don't relate to the actual series. We also include videos on here (such as toy promos, episode promos, and "The Movie" trailer).
Enjoy your visit Rangers and like what Zordon says, "May the Power protect you."
Morphin Madness
Edit
On this wiki, as of now, we only want articles of each Ranger, Zord, Villain, Civilian, Episode, Artifact, and galore regarding mostly Mighty Morphin Power Rangers and also its 3 series sequels - Power Rangers: Zeo, Power Rangers: Turbo, and Power Rangers in Space - because they are part of the 6-year Zordon era from 1993-1998. This is for all the MMPR fans. Feel free to express your self and introduce yourself to this wiki, though by signing up, you should have a Power Coin and Morpher to gain access to this wiki. For those who don't, shouldn't be here! Also for those who don't have a Power Coin/Morpher, you may be an intruder to this wiki.
So, sit back and start contributing to the Command Center now! Make Zordon Proud!
Don't forget, We also have articles regarding each Super Sentai counterpart (Ranger, Episode, Mecha, etc.) that the first 6 years of PR are based on
Latest activity
Edit